After my first session of EFT, I certainly feel much calmer and serene.   I loved Louise's gentle and non-judgmental approach and it was easy to relax and feel reassured.  After being so low for too long, I feel liberated and reborn.  I already have more energy and enthusiasm for life.  I am really optimistic about the potential of EFT and can't wait to read more about it and do some more tapping.
A.C.  Wareham (EFT Session)
I have found the EFT sessions that I have had with Louise to be profound. Right from the start I was helped to feel at ease, and was supported through the whole process. Louise provided a nurturing and safe environment, and all emotions that arose were met with complete acceptance and understanding. Louise is a wonderful and caring therapist, who believes in empowering people. I could not recommend her highly enough.
GR – Wimborne (EFT Session)
♥   ♥   ♥   ♥  ♥
I had 2 sessions of EFT with Louise both of which were powerfully healing.  I found that EFT is fantastic for lowering and controlling anxiety.  It can also help access and process old trauma;  I made connections and gained insights during the sessions which I believe would have taken months of more conventional therapy to achieve.  I felt safe and contained with Louise who is so generous with her time, energy and knowledge.  One thing I love about EFT is that you can take it away and continue to work with it at home.
C.I.  Blandford Forum (EFT Session)
I felt very relaxed and calm after 2 treatment sessions with you. Thank you Louise you have helped me shift a major emotional upset/block in my life and move forward feeling much better, more positive, more confident and happier. Your professional, kind, sensitive and non judgemental approach makes you a very special lady, I'm very grateful.
Angela H (Matrix Reimprinting Session)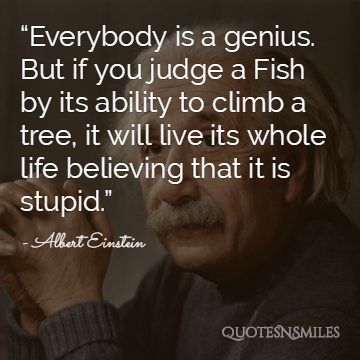 ♥   ♥   ♥   ♥
Let me take this opportunity to thank you for the great work we have done together over the last few months. You really know your stuff when it comes to EFT, excellent format, comforting procedures with a reassuring voice tone, in a caring manor. The results have been brilliant. Thank you so much you are a master at what you do. I'm also grateful for the extra strategies, new ideas and new concepts you included. Thank you lovely lady.
Pauline (EFT Session)

                                                                  ♥   ♥   ♥   ♥  ♥
After just a few short sessions with Louise, I finally feel able to overcome a deep-rooted fear that has been holding me back professionally. Louise has a very gentle approach to her work and I felt very safe as she patiently guided me through each session.  Thank you so much Louise!
JS  (Matrix Reimprinting Session)

                                                                     ♥   ♥   ♥   ♥  ♥
I have recently had energy healing, I found it was so helpful to relax me as I have always suffered from anxiety, Energy healing has been so helpful more than anything else, my therapist Louise was marvellous, I can cope better and I would recommend her to anyone.
Dorothy K  (Energy Healing Session)

                                                                    ♥   ♥   ♥   ♥  ♥
I had a phone treatment with Louise and was very impressed.  She is a patient, sensitive and supportive practitioner with a genuine desire to help people overcome difficult issues in their lives. I felt the treatment helped to take the emotional charge out of some painful memories and made the events themselves seem of no significance.  I would strongly recommend Louise to anyone who has 'stuff' to deal with in their lives – and who doesn't!
LW, London (EFT Session)